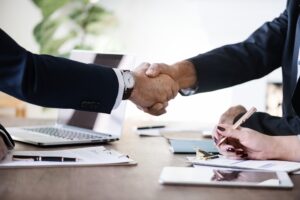 CORLAW Business & Law is an international law firm specialized in civil, commercial, corporate, labor and intellectual property areas and was established with the aim of giving legal advice to local and international companies and individuals in order to help them to develop all their daily activities and to avoid any conflict internally or with a third party that they may make a contract with.
We work in accordance to three main principles that are the commitment, responsability and honesty. We believe that these principles are fundamentals and essentials to provide our customer the confidence he needs and the solutions that in us he trusts.
We put in all our effort and attention in bringing the most efficient and quickest response possible work with strong attention and effort to give our clients a correct and efficient answer in a shortness time.
The firm opts for the mediation, conciliation, negotiation and any other alternative method of conflicts resolution, however, the firm is highly prepared to confront any judicial matter.